… a recommended address to taste a Barsuraubois champagne!
The Côte des Bar vineyard stretches from Bar-sur-Aube as far as Bar-sur-Seine and includes the village of Arrentières, the cradle of Albert Beerens family champagne, which I visited for you.
A modern cellar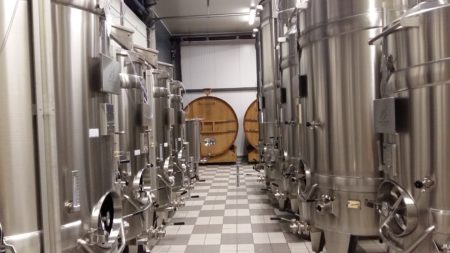 A visit to the cellar is worth a quick look.  I was surprised by this new building built using materials chosen to save energy, its gleaming stainless steel vats, its latest generation Coquard press, its tapered oak barrels, its air-conditioned bottle warehouse and by the use of technological corks.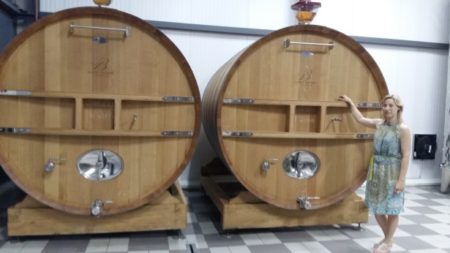 Certified Vineyards & Discovery and Terra Vitis
The wine making may be traditional, but what surprised me most was the wine growers' investment.
Anne-Laure Beerens, inheritor of the family estate founded in 1862, holder of a Specialist Masters qualification in the International   Wine and Spirits Trade and a Technical Diploma in Oenology, and her husband, Olivier Desfossé, the cellar and vineyard technical director, have set up sustainable and integrated wine growing.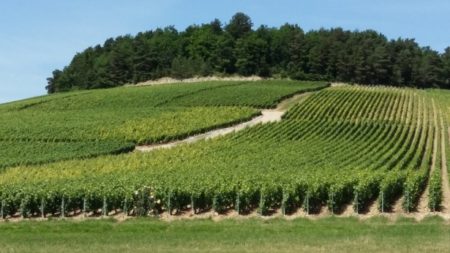 This is why they have already replanted 2 hectares out of the vineyard's 7, spacing the rows of vines to promote permanent grass cover and to fight soil erosion and rot. They use as few treatment products as possible and preferably those that are certified as organic.
Anne-Laure clarifies that "the healthier a grape, the less technical intervention it requires".
With a yield of 10 to 11,000 Kgs/hectare, they favour quality over quantity.
Weekend rendezvous next 30-31 July on the Champagne route in celebration…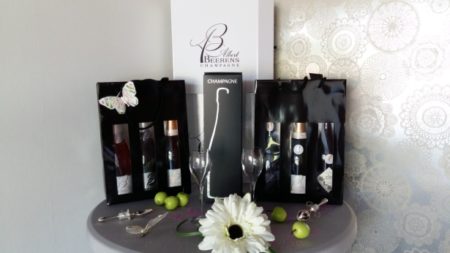 …to taste the Carte Or vintage that has won many competitions. This 50% Chardonnay, 25% Pinot noir and 25% Pinot Meunier blend will make your taste buds sparkle.  A light finish but with body, I was surprised by this fresh champagne that is very pleasant in the mouth.
To take advantage of the festival in the different participating villages you must buy a passport champagne flute (€20): http://www.routeduchampagne.com/
Events for young and old

Gourmet dining offered by chef Fabrice Bertrand on Saturday evening and Sunday lunchtime    (€40-Places limited-Booking required oncommunication@champagnebeerens.com or by phone on 03 25 27 11 88) or local fast food.
Culinary workshopsFood – Champagne Pairings by chef Fabrice Bertrand.
Face painting for children
Fruit juice tasting fromla Belle Eveillée.
Exhibition of paintings by the Boyer family.
All this set to music with concerts by the artists  Les Galops and Captain.
A great weekend in prospect!
An estate open all year


But, if like me, you're not free at the end of July, you'll be pleased to know that champagne Albert Beerens offers tastings, tours of the estate, excursions to the vines and champagne lunches throughout the year.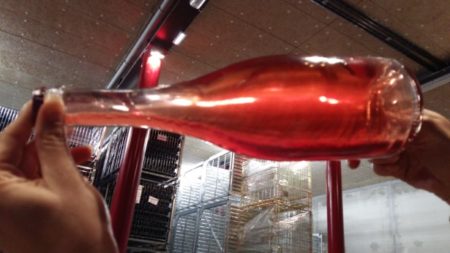 So, put it in your diary now and plan a visit to the Albert Beerens estate! Anne-Laure Beerens and Olivier Desfossé will offer you their other vintages: Carte Noire (Blanc de noirs), Brut rosé, Blanc de Blancs or the Prestige brut Vintage 2010.
They will share their passion, introduce you to Côte des Bar and explain the principles of champagne production and fermentation.
Apart from a brand-new building and parking facilities, a grassy reception area for camping cars has been created with all the necessary amenities.
Contact details:
 37 rue Blanche
10200 Arrentières
Phone: +33 (0)3 25 27 11 88 / +33 (0)6 81 87 63 03
Fax: +33 (0)3 25 27 34 66
Email: contact@champagnebeerens.com
Website: http://www.champagnebeerens.com
Opening times:
Monday: 10h – 17h
Tuesday 10h – 17h
Wednesday: bookings only
Thursday: 10h – 17h
Friday: 10h -17h
Saturday: 15.00 – 18.00
Sunday: sur réservation