Walks and rambles
"For me, there's no village anywhere in the world to compare with this one", said Jean Renoir. Essoyes, a small village of 7OO inhabitants, has a rich cultural heritage linked to the famous artist Pierre Auguste Renoir. A splendid river flows through this village, the Ource: Renoir described it as looking like molten silver.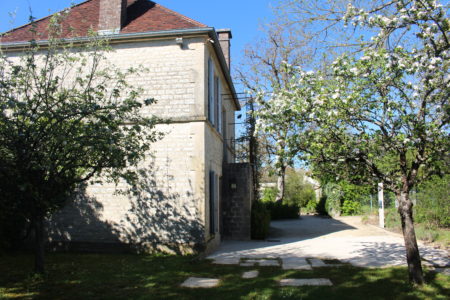 But let's return to the walks: leaving the square in front of the Renoir Space, Place de la Mairie, four walks take you in the artist's footsteps. Artists' galleries, stone houses and shops punctuate your walk.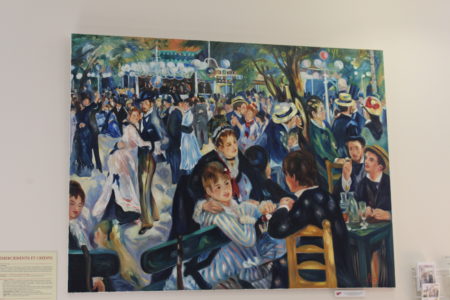 I went and tried out two walks for you. The first "rising path in the tall grass" – 3 km: for people not used to walking it's ideal, in addition you pass in front of the beautiful Essoyes chateau: Please note, it goes up!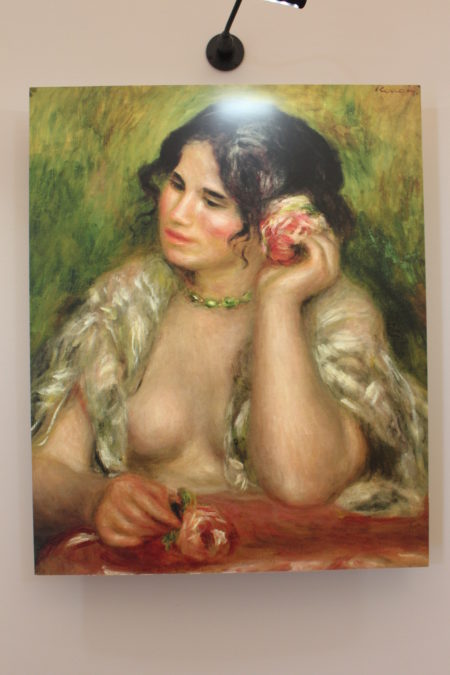 The second walk "Aline Charigot" – 6 km: just as pleasant via the forest. There are two other walks: "Pierre-Auguste Renoir": 11 km (2H45) and "Gabrielle Renard": 12 km (3h). For these last two, you need to be fit!
After the walk, it's essential to go and explore the Renoir exhibition in the cultural Centre as well as his studio at the entrance to the village near the cemetery.
A little bit of culture:
The artist's family: ESSOYES became the Renoir's home base. They came there every summer since the birth of Pierre in 1885, they bought a house there in 1896 just after the arrival of Jean. Their last son Claude was born there in 1901.
The river Ource seems to have had a great influence on the artist, both calming his spirit and illuminating his work: "beautiful trees shade its banks, long and rolling grasses cover its bed. This is why Renoir had such pleasure in painting it", said Jean Renoir.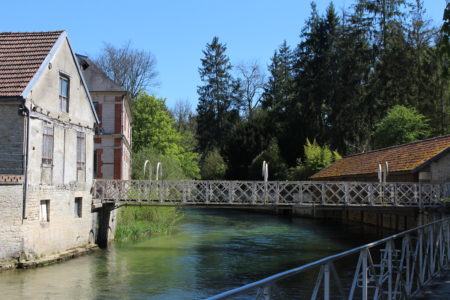 If you're interested in a walk:
"Du côté des Renoir"
9 place de la mairie
10360 ESSOYES
Tél : 0325291094
ducotedesrenoir@orange.fr
www.renoir-aube-champagne.com
From April to September: every day from 10.00 to 12.30 and 13.30 to 18.30
Enjoy your walk!