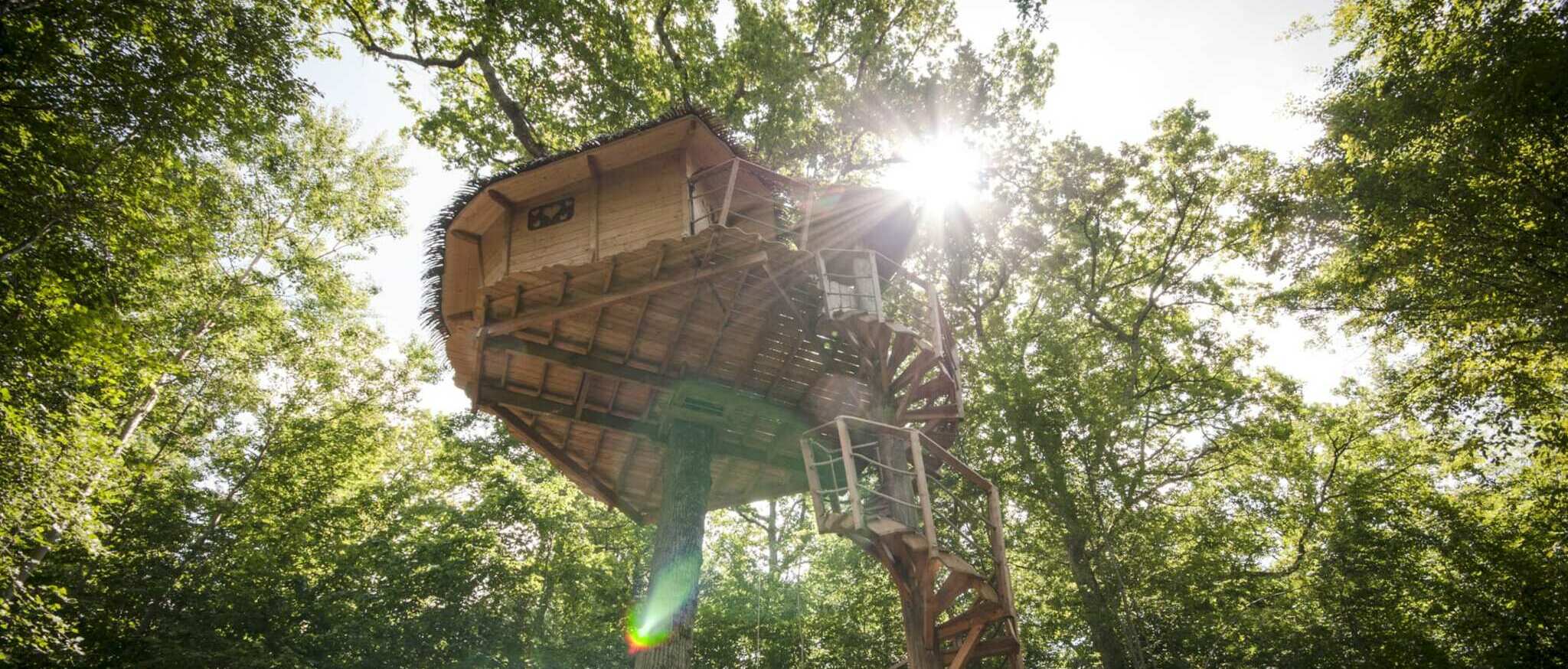 Looking to get away from it all?
You have come to the right place.
Choose your unusual accommodation at the heart of the Aube en Champagne region and enjoy a truly unusual experience, far from the standards of classic hotels: in a bubble, in the treetops, on the water or in the middle of the forest… The choice is yours. If you hesitate, Laurène has tested an unusual night near Paris for you.
Our selection of must-haves
Tiny House in the countryside
Dreaming of totally switching-off? With Parcel it's possible! Spend a night as close to nature (and as far from civilisation as possible) in this luxury tiny house. You can enjoy a long evening by the fire and breakfast facing the Champagne hills.
This is one of our favourite unusual accommodations. Dressed in natural wood, this cabin welcomes you for a night close to nature. From the surrounding fauna and flora to the pond, you will find something to recharge your batteries.
The Cabanile du Château de Brantigny
PINEY
Come and pitch your tent in the park of the Château de Vaux for a most unusual night. Surrounded by the forest and with a direct view of the château, you will be able to melt your marshmallows before observing the starry night and enjoying your royal night in this exceptional setting.
Château de Vaux
FOUCHERES
Called "zome", this geometrically shaped cabin combines comfort, modernity and ecology. A real cocoon nestled in a green setting, it will allow you to spend a beautiful stay at the heart of the Nogentais.
The Aube reserve
VILLENAUXE-LA-GRANDE
Unusual accommodation for a night under the stars
You've always wanted to spend a night under the stars, but the fear of cold and mosquitoes has always been a deterrent. We have THE solution. With its eco-designed bubbles, La Route des Bulles allows you to spend a night (or more) in the middle of nature. You can even choose your view: vineyards, a hundred-year-old sequoia or a forest with a pond option.
The Route des Bulles
MONTAULIN ou BALNOT-SUR-LAIGNES
A gypsy caravan totally refurbished as a flowery cocoon for an unusual night for couples or families. With its pastel colours and cosy decor, you will feel at home. The home-made breakfast served under the apple tree, the shady terrace and the playful doggies will leave you with fond memories.
The Villa des Chouettes
MAISONS-LES-CHAOURCE
At the heart of the Forêt d'Orient Regional Nature Park, spend a night in wooden cabins. The sound of birds will lull you to sleep in the middle of the forest. You'll wake up at the same time as nature and discover a good local breakfast to wind up. So unusual!
The Cabanes au Bois d'Orient
BRIEL-SUR-BARSE