Highlights in 2017
Pierre Auguste Renoir and Camille Claudel
This year, Aube invites you to come and experience rural life in Champagne with Renoir and discover the intimacy of the faily home. In the steps of the master impressionnist, everyone, according to his inspiration, will be guided by his emotions..
Few people know that the gifted adolescent took his first artistic strides in Nogent-sur-Seine. The city is paying him the greatest tribute with the opening of the first international museum of Camille Claudel in the spring of 2017
Aube en Champagne reporters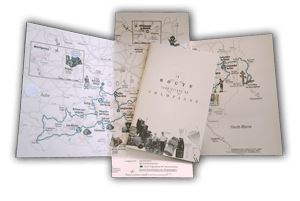 Choose all year long your itineraries and festive occasions to meet master winegrowers with ancestral know-how, who invite you to penetrate the secret of the bubbles in the Côte des Bar and its 63 villages.