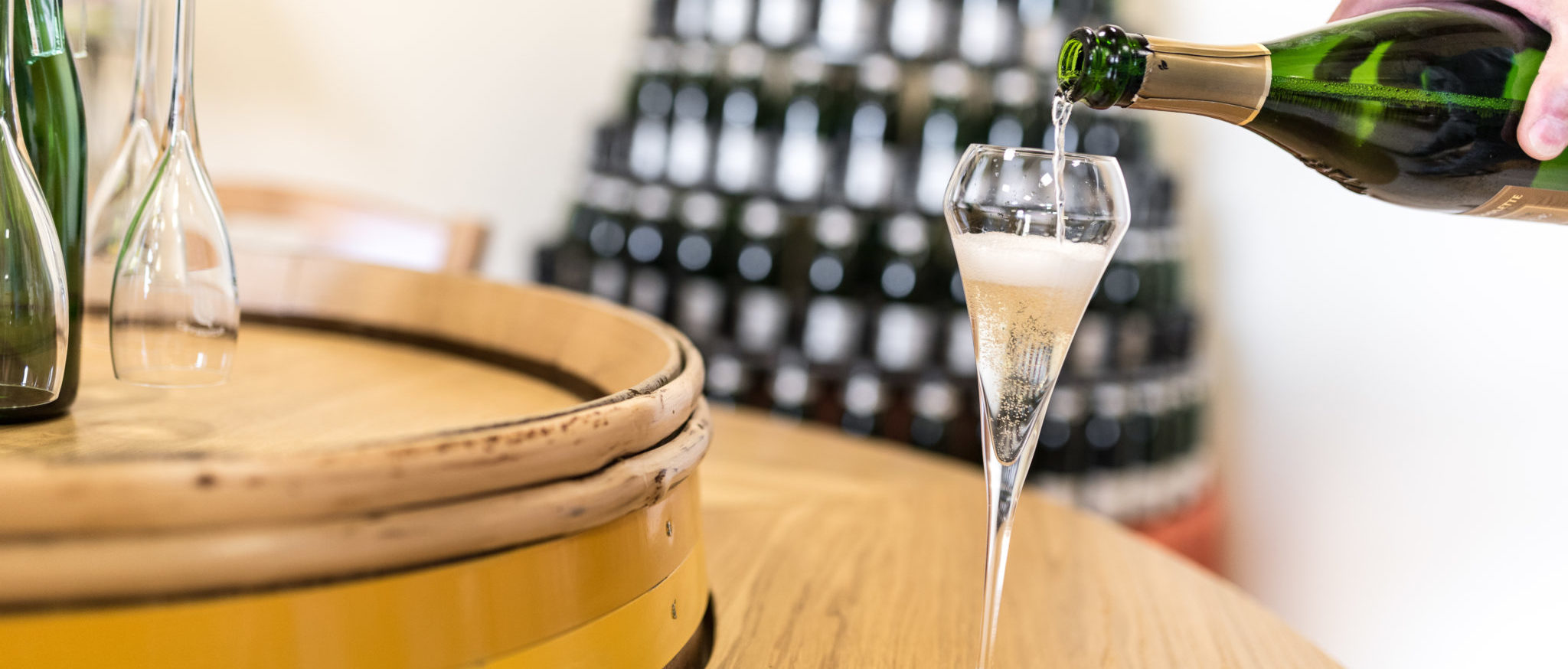 Obviously. Evidently. Naturally. It is impossible to browse through our website without coming across a page that mentions our local pride, this golden drink with its light aromas, these sparkling bubbles, the vineyards that contribute to the diversity and wealth of our heritage, in short, that mentions Aube's Champagne!
Champagne is to Aube what stained glass windows are to Troyes: a gem of Champagne's heritage that is well cared for. Thanks to the vineyards of the Côte des Bar, Montgueux and Villenauxe-la-Grande, the region guarantees quality Champagne: join us, visit the Aube Champagne cellars and savour the moment!
The Champagne Tourist Route in Aube, a delight for the eyes and the taste buds
The Champagne Tourist Route is THE route to follow if you are a fan of this divine golden drink: close to 220 km of vineyards, valleys, hillsides, in short, natural landscapes to take your breath away. Beyond the Champagne journey, that you can undertake alone, as a couple, with family or friends, you will meet dozens of winegrowers ready to reveal the secrets of the making of the famous and highly prized Aube Champagne. You will wander through the vineyards, then visit the Champagne cellars, always guided by the Aube artisans who make us proud.
And of course, stay until the end, for the delightful tasting moment!. Tout de même. Fancy a little video preview of what to expect? This way! This way!
A visit to the Champagne cellars in Aube? Yes, please!
Your Champagne tour accrossthe Côte des Bar,will take you inside the many cellars of passionate winegrowers. There, under the vaulted ceiling, in this somewhat solemn atmosphere, you will learn the secrets of the making of Aube Champagne, before a well-deserved tasting of this regional treasure.
Click here to find the champagne cellars to visit, labelled"Vignobles & Découvertes", if you please!
Is it "Vignobles & Découvertes"? Then let's go!
"Vignobles et Découvertes"What is it? It is a national label, certifying the excellence of a product and rewarding wine-growing areas that work to promote their heritage. That's all there is to it.
Believe us when we tell you that we are very proud to be able to offer you activities from the Champagne region that are labelled "Vignobles et Découvertes" visits to champagne cellars produced in Aube, accommodation, restaurants, walks, etc. Behind each of these certified activities, there are men and women who are passionate about their workand happy to introduce you to the the wealth of the Champagne heritage and the respect of a qualitative approach !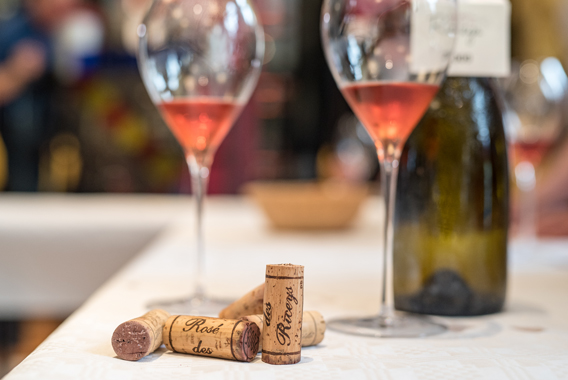 Discovering the exquisite rosé of Les Riceys
Don't worry, we are still talking about an exceptional drink! In our region, the rosé of Les Riceys is a bit of a legend. It is a rare(only a dozen winemakers produce it), subtle, delicate and drink. A unique, exquisite beverage with a sweet aroma of spices and red fruits. An exceptional wine produced only in the commune of Riceys in the Côte des Bar, which should be tasted at least once in a lifetime. A remarkable and full of character rosé wine made in the Aube. Trust us!
As we are professionals, and we aim to please you, here is the list of the producers of the Riceys rosé. You're welcome, that's quite alright. Cheers!
You may be interested in: