Address
Chapelle Notre Dame du Chêne
Ligne des bois brûlés
Direction Chaource
10110 BAR-SUR-SEINE
Origin of the Pilgrimage :
In 1153, St Bernard came to pray at the foot of the oak. It is reported that in the wood called "Garenne des Comtes" a young shepherd found a statue of the Virgin in the cavity of an oak. Many times retrieved by the shepherd and placed at the church of Bar-sur-Seine….it always returns to the oak.

The Statuette :
12cm high, roughly cut with the exception of the head and the shoulders, in a piece of boxwood, it represents Our Lady of Mercy wrapped in her cloak is the lower body of Christ. It rests on a 10cm base and is placed in a niche notched in the oak, above the main alter.

History of the Chapel :
First made of branches, it was replaced by a kind of "booth" beads! In 1669 the Mayor, aldermen and inhabitants of Bar-sur-Seine request authorization to her royal highness Mademoiselle de Montponsier, owner of the wood, to construct a chapel.
The oak, aged at least 500 years, was cut at the height of the vault, enshrined in the chapel, and the alter is supported.
The wood changes name to "Bois Notre Dame". In 1724 the Mayor of Bar-sur-Seine, Mr Hénault, replaced the primitive chapel with a modest wooden building, surmounted by a steeple.

On 29th July 1865 Father Prud, priest of Bar, laid the first stone of the current chapel, larger than the previous one. On the south flank is a turret to climb to the steeple and access the crypt where the body of Abbot Prud lies.
In the middle of the apse stands the high alter leaning against the oak tree whose trunk bears the statuette.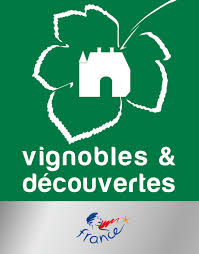 What to do around "Chapelle Notre Dame du Chêne" ?