At the bottom of the garden of his house in Essoyes, the master's studio opens its doors to visitors. A unique visit where the inexpressible presence of the artist Pierre-Auguste Renoir draws you into his creative world. On the ground floor, the artist's life is highlighted through objects and manuscripts. A slide-show introduces the works painted in Essoyes.

The sound of voices, conversations that could have taken place in this studio, noises from the sawmill nearby and the sound of the church bell immediately immerse visitors into the artist's everyday life. Little by little, you penetrate the world of the master, behind the scenes: it's the time to get to know Renoir's life in Essoyes better.Upstairs, the studio evokes a more artistic atmosphere, a less cluttered, a more refined and sensitive space. You can feel his presence, his states of mind, his questioning. It's the artist's lair. Renoir has gone out and may return at any time... By the window, there is a bunch of flowers from the garden arranged by Aline. Under the glass, a platform covered in a sheet evokes the presence of a model. The play of light and shadow gives it life. Perhaps Gabrielle is not far away...Something of the artist's soul lives on in his studio.

"All about the Renoirs" in Essoyes, "an artists' village in Champagne"

The small Champagne town is turning into an artists village in Champagne where visitors are invited to immerse themselves in the work of the artist Pierre-Auguste Renoir (1841-1919). First of all they come to the Renoir Space, a permanent exhibition and an auditorium devoted to his family life, then they take the "discovery tour" through the village which conduct them to the studio via a flower garden.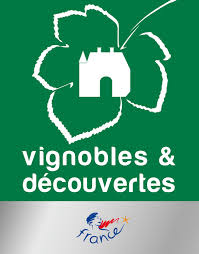 Equipment



Languages
| | |
| --- | --- |
| Reception | |
Rates
| | |
| --- | --- |
| Adult | 14 € |
| Student | 7 € |
| Guided visit group (per adult) | 15 € |
What to do around "DU COTE DES RENOIR" ?