Bikers, welcome to discover the riches of the Aube en Champagne!
To help you in choosing your route, here is a selection of trips designed by and for motorcyclists who will lead you on the most beautiful roads in the Aube en Champagne and the region.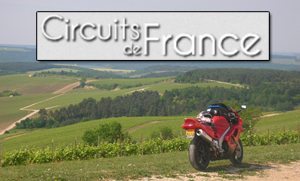 Want to extend your stay?

Stop in one of the approved accommodation "Accueil Motards"
These accommodations undertake to provide you with:
• A garage or a parking to secure your motorbike,
• A drying system for your equipment,
• The minimum equipment for your small repairs
• A welcome with the hot drinks,
• Many tourism information and useful for your trip in the area services.
List of approved accommodation "Accueil Motards" These criteria are detailed in the quality charter "Accueil Motards", signed by the host and are checked during field visits in the presence of representatives of the departmental offices of the French Federation of Angry Bikers and the French Federation Motorcycling.
Motorcycle dealers in Aube en Champagne