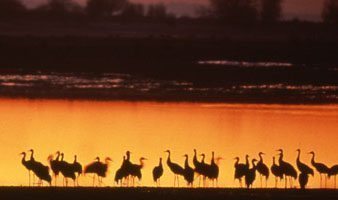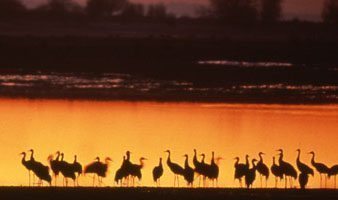 Aube is a very rich department from the ornithological point of view. The Orient Forest Natural Regional Park and its three lakes have over time become a temple to birds and constitute one of the richest ornithological sites in France.
Seen from the sky, the 5,000 ha of large lakes offer migratory birds immense aquatic opportunities which is perfect for them and provides them with a haven of peace. The lakes and rivers, the meadows, pools and crops provide the birds with vital food resources.
Between permanent residents and migratory birds, 300 different species have been seen to date.
The common crane, the region's most popular ornithological curiosity, the grey heron, for which the creation of the lakes has meant a revival of the population, and the bean goose, join the coot, the great reed warbler and the common tern.
White-tailed eagles, the famous symbol of the United States of America, are sometimes also seen gliding over the vast mirror of these waters.
Early in the morning, the birds provide a spectacle for anyone who cares to watch. Get your binoculars out!
By the way: autumn is the best season to go in search of migratory birds and those overwintering in the lakes region. Guided bird-watching outings are arranged from October to March.