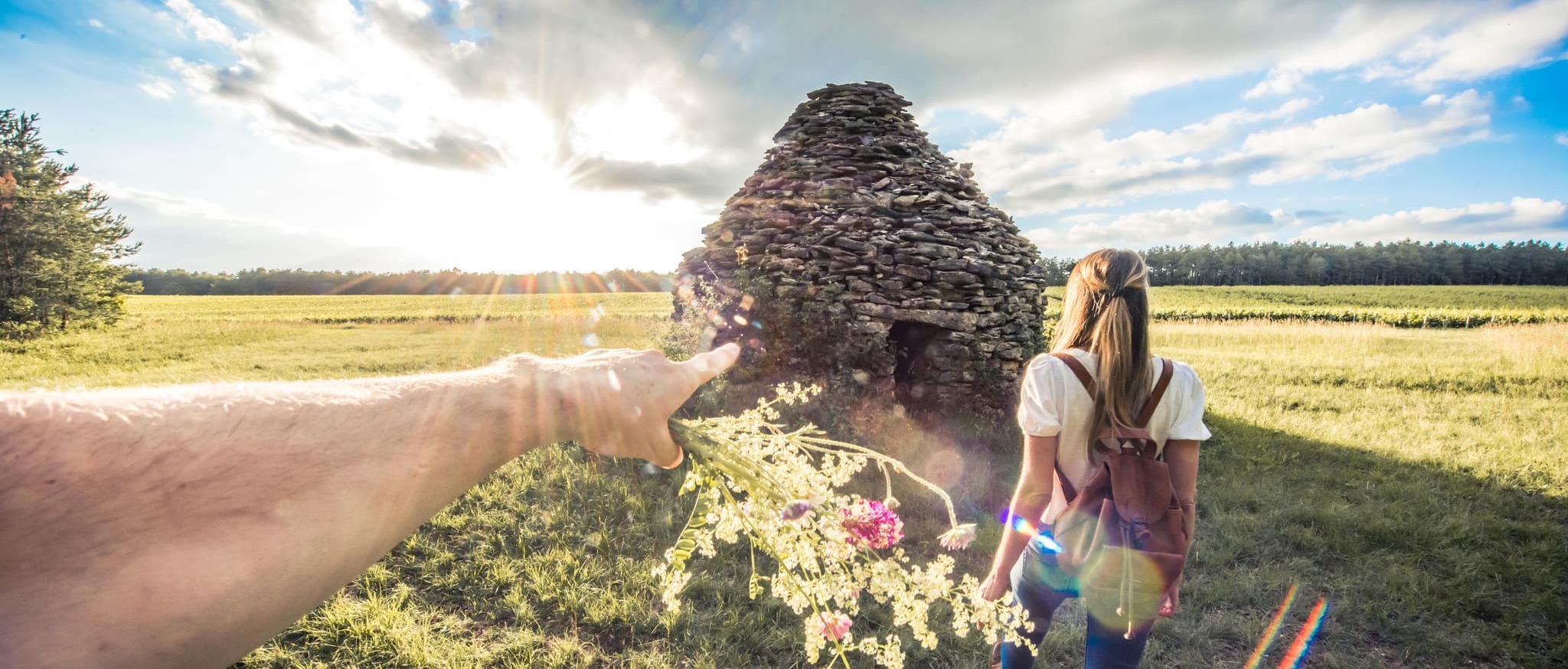 By bike or on foot, alone or with a guide, you won't have time to get bored and you'll be amazed by the richness of the areas you'll find: discovering the cadoles, following in the footsteps of Auguste Renoir or even on the Voie Verte (green route) along the Great Lakes of Champagne. In addition to our selection of activities, let yourself be inspired by Yonder's programme for a weekend in Champagne.

So, are you ready to stroll through the Aube?
Our amazing and unique walks allow you to discover the Aube en Champagne in a fun and privileged way. More of a city dweller? The guided walks in the heart of Troyes will allow you to discover the city: cross the centuries during a night walk, while dancingor tasting the edible plants of the city centre. More artistic? Don't worry, our thematic walk in the footsteps of the painter Pierre-Auguste Renoir is made for you! More of a history buff? Go back in time to immerse yourself in the TemplarCommandery and relive the Middle Ages in costume. More into nature? Our walks in the heart of the vineyards, along the water or in the green lungs of the region will amaze you with their fascinating secrets. One thing is certain, you can count on the local guides to share their knowledge and unusual insights in a friendly atmosphere.
Troyes is a real capital of factory outlets, with its various sites dedicated to shopping. Ralph Lauren, Lacoste, Petit Bateau, Adidas, Mango Outlet, L'Oréal or Black and Decker … more than 110 brands at prices ranging from 30% to 50% less. No need to wait for the sales, the shops open their doors all year round, even on Sundays for some!
Get out the bikes and enjoy the landscapes of the Aube en Champagne!
From the town of Saint-Oulph, you will ride along the Seine on the completely safe greenwayto Troyes, a medieval town full of colourful half-timbered houses and numerous churches. From Troyes, you can reach the lakes and the Forêt d'Orient regional nature park for a moment of total relaxation.
If you're feeling a bit more adventurous, you can try your hand at chalk or grass paths with marked routes that take you off the beaten track.
Whether you are an expert hiker or not, you will not be able to resist the urge to stroll along the diversity of paths offered by Aube en Champagne: take a deep breath of fresh air in the forest, through the Champagne hillsides, discover the "cadoles" (small dry-stone buildings erected by winegrowers in the last century) or take in the colours of the great lakes and the Seine... It is up to you to choose the walking route that suits you!