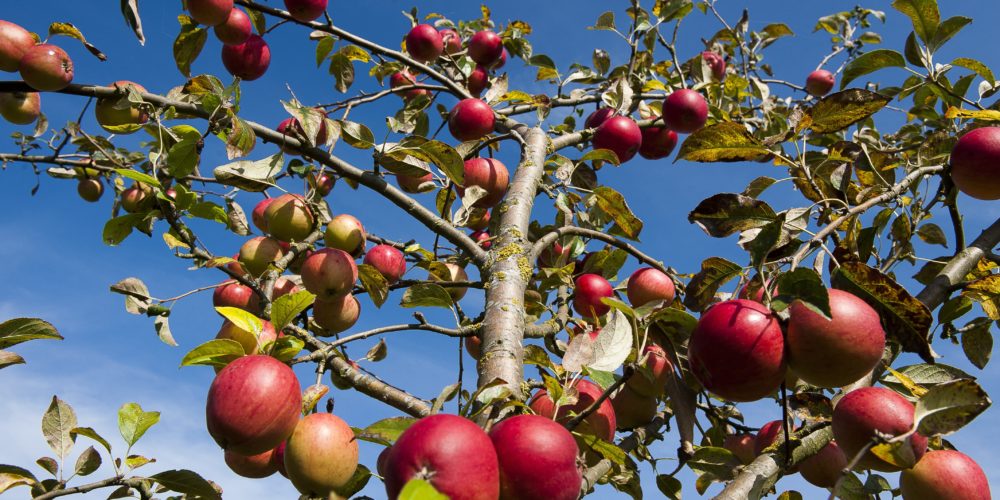 Apples and cider from the Pays d'Othe
The apple and the Aube is a long story in itself. A history that is as crunchy as it is intoxicating. The first traces of cider-making activity in the department appeared in the 16th century.
In all, over 300 varieties are listed: Nez de Chat, Nez Plat, Cul d'Oison, Airolles, Gros Locard vert, Gros Locard jaune, Gros Locard rouge, Cul d'Oison jaune, Cul d'Oison vert, Pomme de Flandres, Glénon, Jolibois, Chataîgnier, Verollot, Sebin-Bassard?
The apple and the knife
Colour, shape, taste, length of the stem, open or closed eye… No two apples are alike. This is what makes the wealth of this heritage of the Auvergne region that the "Croqueurs de Pommes" are working to safeguard by establishing "refuge orchards". Healthy, hardy, different fruits that can be eaten from August through the following season for certain varieties.
A cider with a flinty taste
The apple is of course also cider. A table drink, let's say an invigorating one, once highly prized in the countryside. In the Pays d'Othe, a favourite area for this beverage, to which the flint-rich soil gives its infamous taste, the production of cider has been revived since the end of the 1980s. Today, there are about ten producers who ferment the apple juice to obtain a delicious farm cider with a natural sparkle. A unique taste, this farm cider is neither pasteurised or sterilised and is still made in the purest tradition.
With full teeth! The apple has long ceased to be a forbidden fruit. Of the thirty or so varieties grown in the Othe region, some are more impressive than others.