Become an apprentice taster
Every 1st Saturday of the month, some of Aube's wine growers offer courses in wine tasting. Enter the cool of a Champagne producer's cellar and share the magic of this generous beverage with him amid the sleeping bottles!
Champagne is an art!
As soon as the cork "pops" with that familiar inimitable sound its full temperament is revealed. Its effervescence brings joy as soon as the amber wine is poured into a glass. Champagne sings even before it captivates the taste buds. This foam forms a delicate ruff where thousands of bubbles cascade in procession to release complex aromas.
After the eyes and ears, it's the nose and the palate's turn to enjoy the occasion. Full-bodied, well-constructed Champagnes or hearty, smooth, well-rounded Champagnes deliver their first impressions. There is not just one Champagne, but as many as there are Champagne houses and producers.
Would you like to find out Champagne's secrets?
That's simple, come to Aube and take part in one of the courses run by leading professionals who are always ready to give advice. You learn how to uncork the bottle, hold the glass, inspect the wine before recognizing the types of grapes used to make it. You sample its nose, and delight your palate with small sips. You compare champagnes and are initiated into the relationship between food and wine.
In short, a wonderful time to be experienced to the full!
Every first Saturday of each month (except July and August) from 10.00 to 12.00.
Brochure available free of charge on request from Aube en Champagne CDT
Email: bonjour@aube-champagne.com
The Touristic Route of Champagne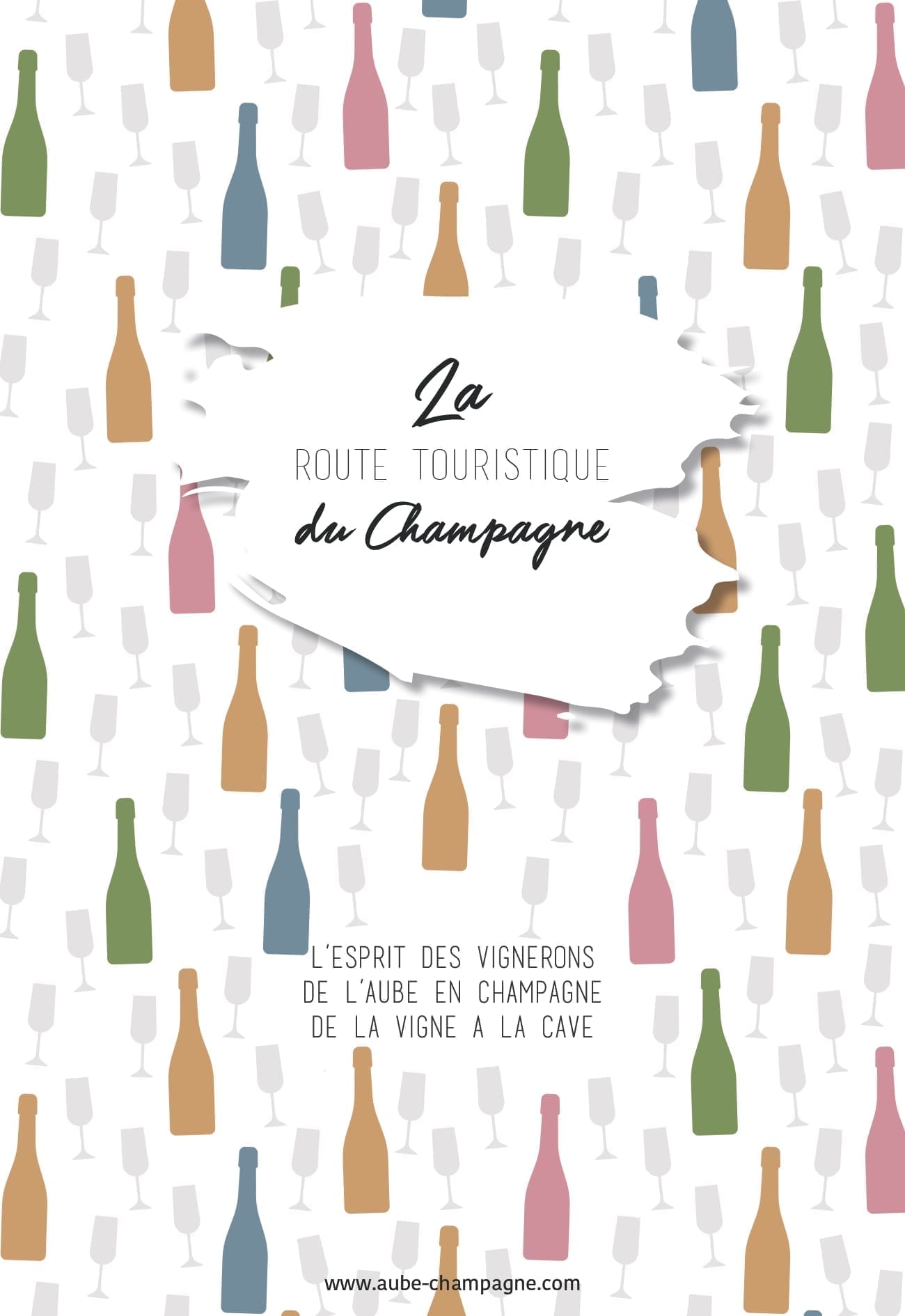 Go down into the cool of a Champagne producer's cellar and turn your taste the charm of this divine nectar. We have selected some accredited cellars for you, noted for their warm welcome.