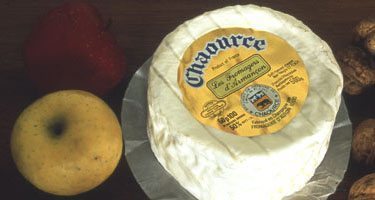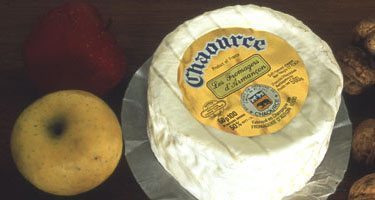 Chaource is a pretty Aube town situated at the source of the Armance. It's a favourite with food lovers. It is well known far and wide for its cow's milk cheese, moulded using a ladle!
Chaource: the cream of cheeses
This delicious round cheese, taller than it is wide, can be recognized by its flowery rind, its soft feel and its inimitable taste.
Chaource gained its Controlled Origin "AOC" label in 1977 thanks to the efforts of the "Chaource defence Association", with the shape that we know, a specific area of production and a carefully codified method of manufacture.
Try this wonderful cheese that should be savoured with mushrooms and a glass of Les Riceys rosé, and explore the cheese museum in the centre of the village. You are transported back in time by rare objects that are reminders of trades that have disappeared today.
When in Chaource, you also need to pay a visit to the church-museum. You will see that the commune has a rich collection of statues dating from the 16th century. In the crypt of the church of Saint-Jean-Baptiste, the Burial, a group of statues, is a masterpiece among masterpieces. Art lovers from all over the world come to admire it.