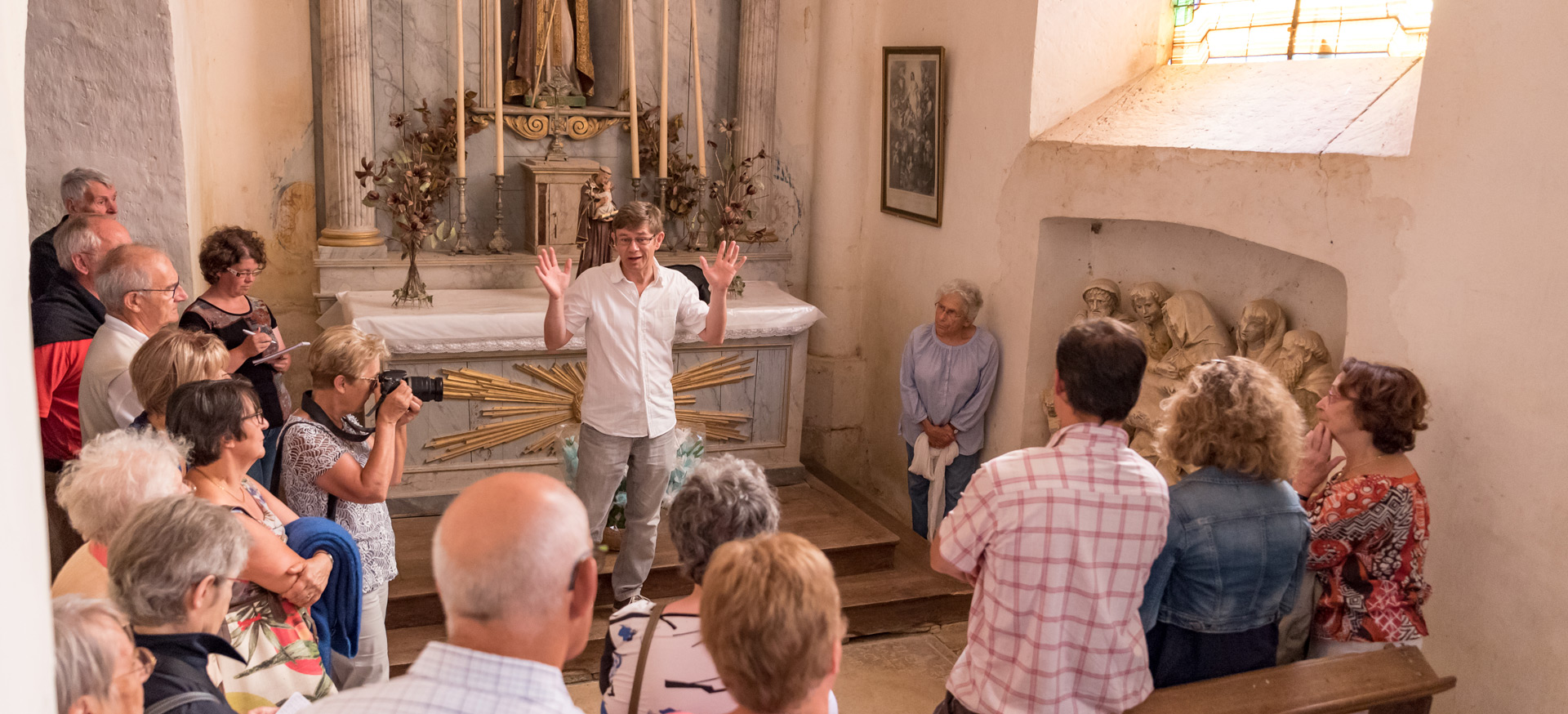 Découvrir le patrimoine de l'Aube avec des bénévoles
During the summer period and until the Heritage Days, the volunteers of the Aube are mobilising. They invite you to discover the treasures of their bell tower. Come and meet these enthusiasts of local history, heritage, art or stained glass. And in their company, discover an area full of surprises. The daily visits offered as part of the "1 day 1 church" project are free, accessible to all and allow you to access sites that are often closed to visitors.
In 2019, more than 5500 visitors took part in the 500 visits spread over 272 municipalities. Thanks to the mobilisation of volunteers, the operation obtained the "European Year of Cultural Heritage" label in 2018. Awarded by the Ministry of Culture through the DRAC Grand Est (General Directorate of Cultural Affairs), it represents genuine national and European recognition. In the context of the health crisis, the visits will take place in compliance with a protocol requiring the wearing of masks and the application of barrier gestures throughout the tour. Discover the programme of visits for the 2021 edition and discover the local heritage with the volunteers of the Aube.