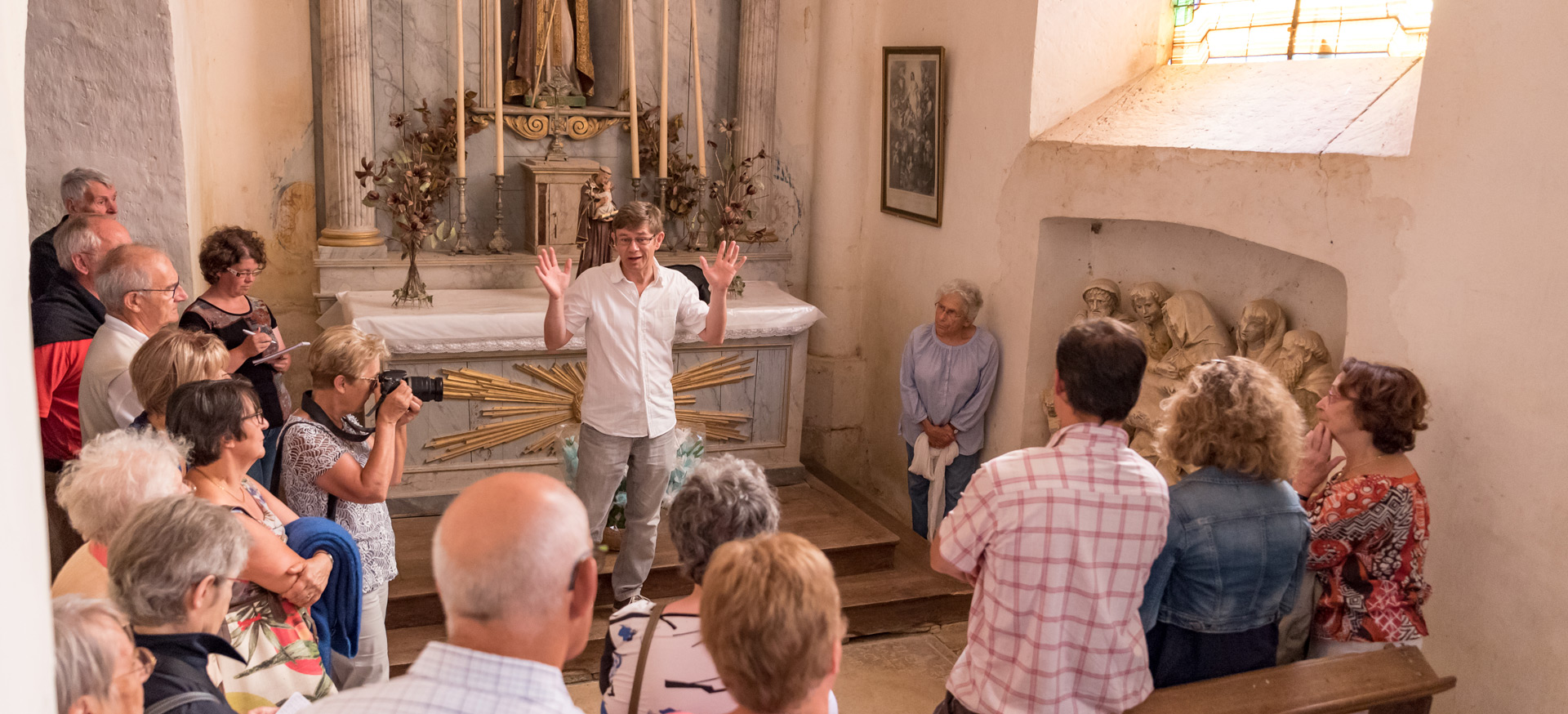 Explore the heritage of the Aube with volunteers
The volunteers of the Aube are rallying during the summer months and until the Heritage Days. Join them and to discover the treasures of their bell tower. Why not meet these local history, heritage, art, and stained glass enthusiasts? Discover a region full of surprises in their company. The daily visits offered as part of the "1 day 1 church" project are free, accessible to all and allow you to visit sites that are often closed to visitors.
In 2019, over 5500 visitors took part in the 500 visits spread over 272 municipalities. Thanks to the mobilisation of volunteers, the operation obtained the "European Year of Cultural Heritage" label in 2018. Issued by the Ministry of Culture through the DRAC Grand Est (General Directorate of Cultural Affairs), this constitutes a genuine national and European recognition. In light of the recent health crisis, visitors will be required to wear masks and follow a protocol requiring the observance of protective measures throughout the tour. Discover the programme of visits for the 2022 edition and explore the local heritage with the volunteers of the Aube.