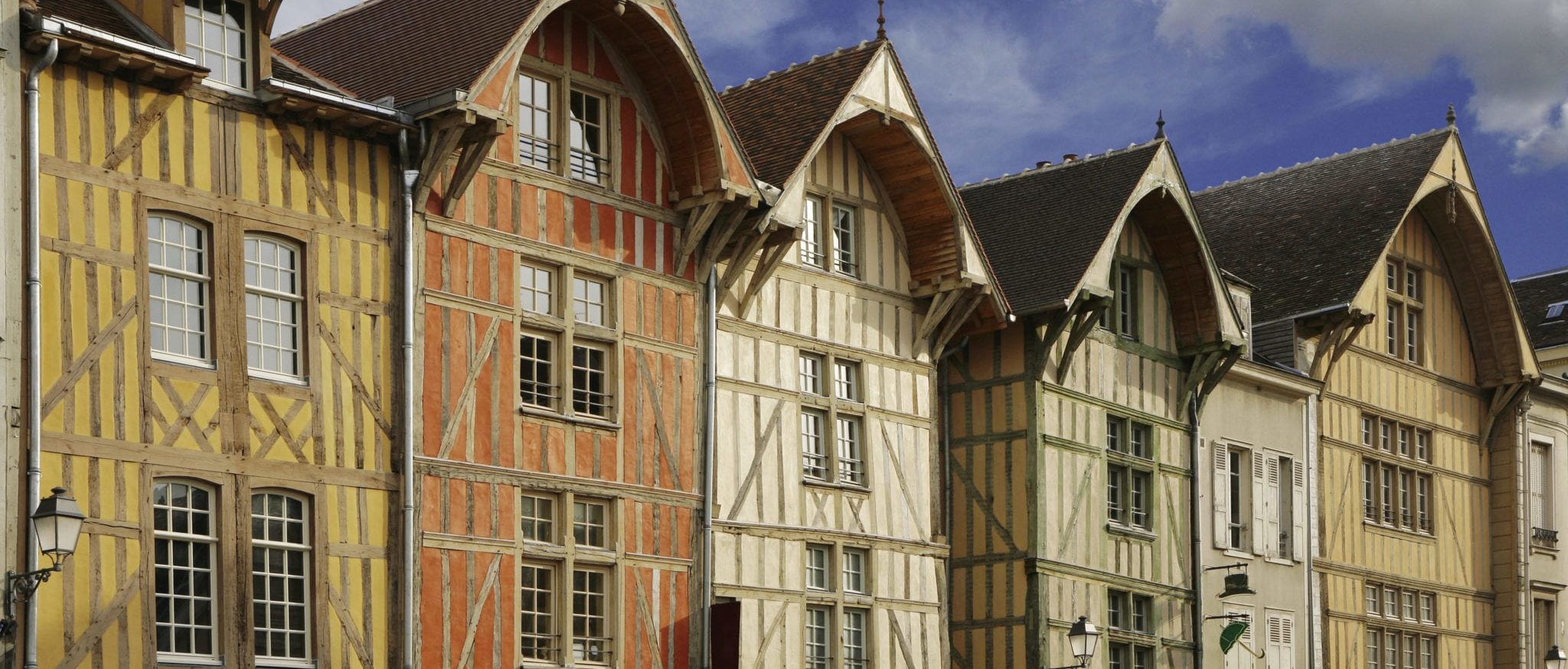 Troyes has an irresistible aura thanks to its private mansions in particular. But its restored wells, its serpentine cobbled streets lined with half-timbered houses, its finely decorated wooden doors, its museums rich in local and original heritage, its apothecary, its restaurants where local gastronomy is celebrated like no other… will not leave you unmoved.
From cellars to historic sites, let yourself be charmed by the rhythm of time. And if modern life takes over, then take advantage of the region's shopping areas. You will not fail to fall in love there either!
TROYES – labelled City of Art and History
Troyes, medieval city, historical capital of the Champagne region, will seduce you with its half-timbered civil architecture, its small cobbled streets, its stained glass windows, its nine listed churches and its numerous museums.
Stroll through its narrow streets and don't be afraid to get lost. You will be seduced by a simple and friendly way of life, especially when you pass through the doors of the many small shops. The shopkeepers will be happy to share their secrets and good addresses with you: from the market in the Halles for the gourmets, to the giant sculpted heart for the romantics, not forgetting to enjoy a glass of champagne on the terrace…
Troyes is also the historical capital of factory outlets: a must for those who like to make bargains. During the summer and winter sales period, prices are even more amazing. More than 250 branded shops are present between Mc Arthur Glen and Marques Avenue.
Follow in the footsteps of Rashi in Troyes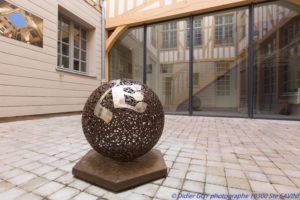 Troyes en Champagne is the birthplace of Rachi, the famous Trojan rabbi of the 11th century, the greatest commentator of the Hebrew Bible and the Talmud. Come and discover his work through the thousand-year-old history of the Jewish community of Troyes.
The museums of the city of Troyes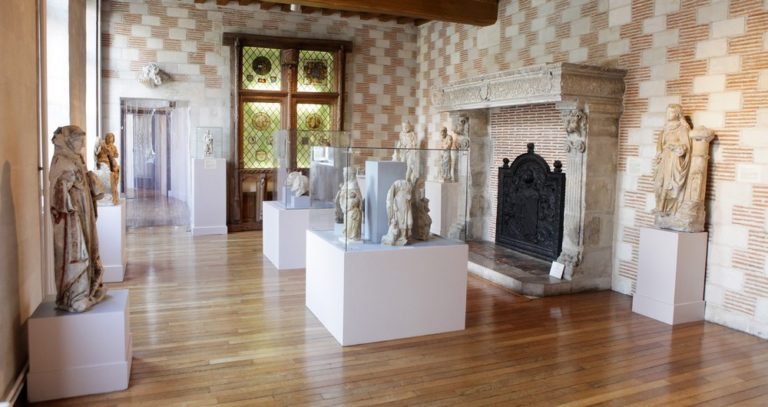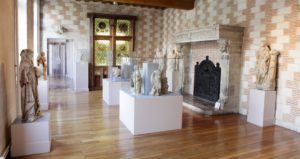 Troyes has a rich built heritage from the 16th century and the industrial era, as well as collections of great historical and artistic value in four museums.
The Saint-Loup Museum
The Vauluisant Museum
The Museum of Tools and Working Class Thought
The Museum of Modern Art (currently closed)
The House of Tools and Labour Thought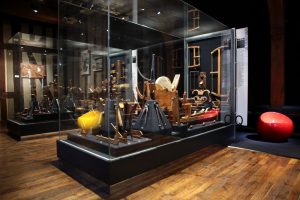 Created at the instigation of Father Paul Feller (1913-1979), the Maison de l'Outil has become the largest museum of hand tools in the world, not only for the quality, quantity and completeness of the tools on display, but also for the unique, timeless scenography, which transforms it into the "Louvre of the worker". Don't miss the opportunity to discover this exceptional museum!
Walk through the beautiful streets of Troyes in the footsteps of Emeline and Inoxe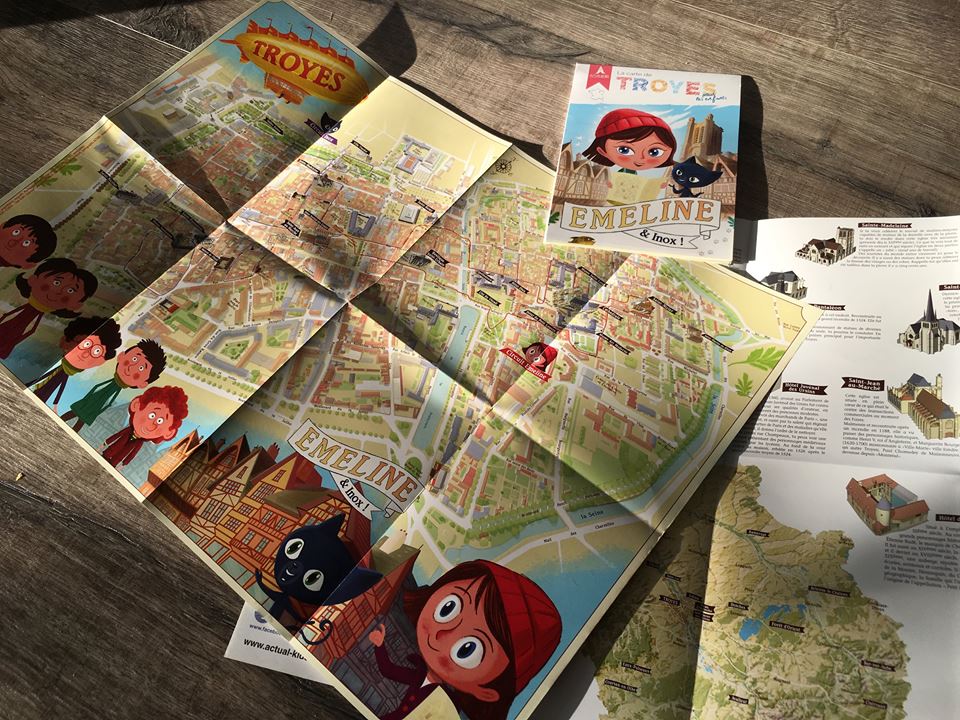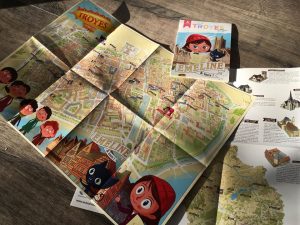 (Re)discover the sumptuous heritage of Troy with the help of this new map for children. It's a great opportunity to go on an adventure and locate the places mentioned in Emeline's adventures, and of course to learn more about these places steeped in history.
Tourist map of Troyes and its agglomeration