With its multi-coloured rows of timber-framed houses huddled closely together, its maze of narrow streets, alleyways and hidden passages perfect for stealing a kiss, its history which lives on today on every street corner, its chain of Romanesque and Gothic churches, its public parks and gardens with theirold-worldly charm, its medieval-style shops, its old city centre shaped like a champagne cork, it's long-lost canal and its twisting, turning river, Troyes is a city bursting at the seams with romanticism.
Discover this perfect place for the pure of heart and the sensitive of spirit
Download the brochure Romancing Troyes

A detailed map of Troyes showing the location of the hotels and restaurants with the main sites and monuments, as well as a suggested tours.

A detailed map of Troyes showing the location of the hotels and restaurants with the main sites and monuments, as well as a suggested tours.
21st Century Treasure Hunt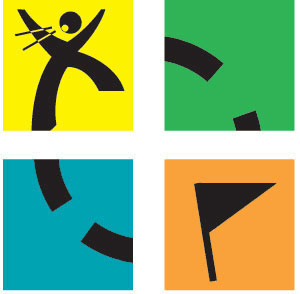 An opportunity to relax for "old and young", an opportunity to sharpen up your sense of observation, your flair, soak up any clue likely to provide you with a key and set out on an adventure to decipher the geolocation codes in order to solve the riddles and discover the "geocaches" (these are boxes containing objects that generally don't have any great value to be exchanged and a booklet).
Segway Mobilboard in Troyes
A stone's throw from the cathedral, your MOBILBOARDTM agency awaits you for pure moments of pleasure aboard a Segway® self-balancing scooter in Troyes and its surrounding district: initiation, discovery outings, Segway® hire, unforgettable incentives, street marketing / advertising campaigns using the Segway®; we convey your desires with passion and professionalism via the Segway®. DARE!
You will find Troyes, a medieval city and historic capital of Champagne, charming with its timber frame civil architecture, its narrow cobbled streets, its nine listed churches and many museums.
Troyes is also the historic capital of the factory shops; an essential place to visit if you like a bargain. During the winter and summer sales the prices are even more amazing.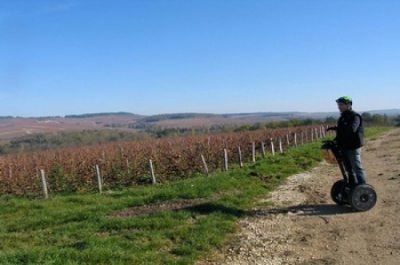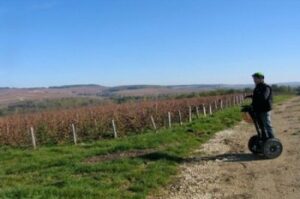 Tours from Troyes Tourist Office
Specially for schools (1h30)
• The city of the Counts of Champagne.
• A history of the saints.
• Street names.
• Champagne Fairs district.
• Stories and Legends of Troyes.
• A Kid'Jouer (4-7 years and 8-12 years).
• Discovering the cathedral bestiary (new).
Tours on foot (1h30)
• Troyes the Magnificent: a tour of Sainte Madeleine church and the Saint Jean district.
• Discovering the city of the Counts of Champagne: a visit to Saint Peter and Paul cathedral and its district.
• The Arts quarter: a tour of Saint Pantaléon Church and the Vauluisant district.
Themed visits (1h30)
• Rachi and Troyes old Jewish quarters.
• Life in colour in Troyes.
• Troyes with the current.
• Masterpieces of the Troyes school of stained glass and sculpture.
• Mysteries and Legends of Troyes.
• Discovery trail: In search of the magnificent.
• Medieval gardens.
• Troyes and champagne, a happy marriage.
• The Beautiful 18th century.