Become a grape picker for one day in Champagne
What could be more exotic than spending a day picking grapes in the Aube region of Champagne? In September, the wine growers in the Côte des Bar offer you the opportunity to discover their estate, bubbling with excitement and bustling with activity.
Dive into the heart of the vineyard… Become a grape-picker for a day in Champagne.
Your program :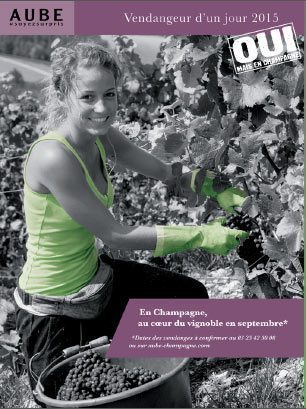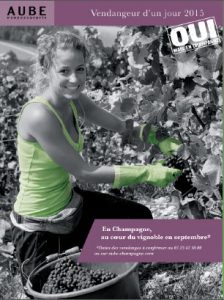 The day begins with a hardy breakfast before leaving, led by the wine grower, to a parcel of vineyards on the property.
There, accompanied by professional grape-pickers, you will be initiated in the art of picking grapes, not as easy as it seems. Don't worry, the grape-pickers for a day won't be asked to fill their baskets!
Around noon, everyone returns to the estate to enjoy lunch in a warm and friendly ambiance in line with the reputation of grape harvests.
In the afternoon, the "pros" return to the vineyards while the amateurs, led by the wine maker, visit the cellars and presses, bubbling with excitement and bustling with activity. There they learn everything about the wine press and how champagne is made before moving on to the most appreciated part: the tasting!
At the end of the day, maybe you will leave with a sparkling gift…
List of participating Champagne cellars: