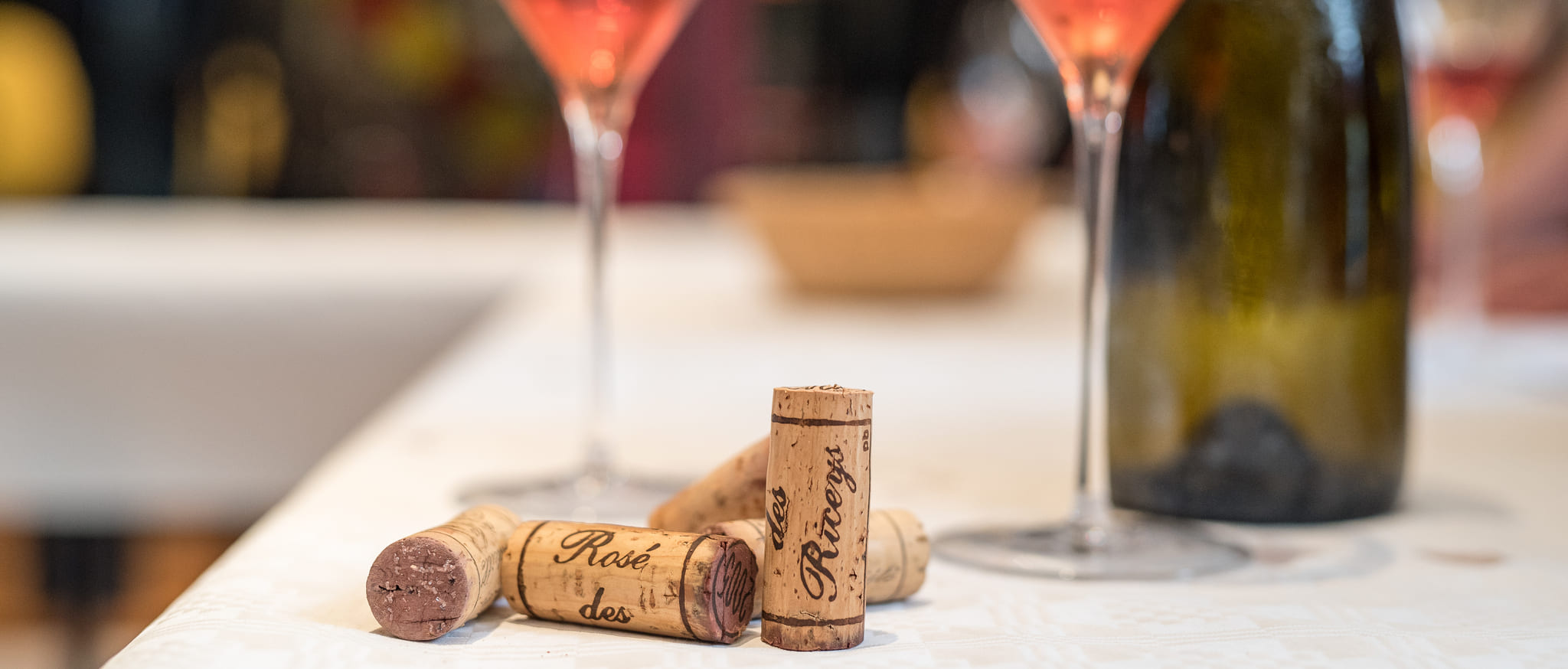 Aube en Champagne also produces still wines (as opposed to Champagne, a sparkling wine): the Coteaux Champenois and an exceptional rosé: the Rosé des Riceys. This Commune of the Côte des Bar has the largest terroir of Champagne with 870 hectares. It is also the only wine-producing Commune in France to have three AOCs: Champagne, Coteaux Champenois and Rosé des Riceys. You definitely won't come for nothing!
The secret of the making of Rosé des Riceys
The Rosé des Riceys is a legendary wine that everyone talks about, but few have been able to appreciate its qualities.
The 350 hectares approved for the Rosé des Riceys are made up of a series of small U-shaped valleys that are more or less steep, with a predominantly Kimmeridgian limestone subsoil… These valleys are planted with Pinot Noir vines of an average age of twenty years. The grapes are harvested in dry weather only. The harvest only takes place when the grapes have a minimum of ten degrees of alcohol. The grapes, sorted from their under-ripe fruits or those affected by botrytis, are taken to the cellar. There they are partially crushed (20% of the volume) and placed in maceration vats. Then the fermentation starts quickly and the winemaker proceeds to light punching of the cap and pumping over.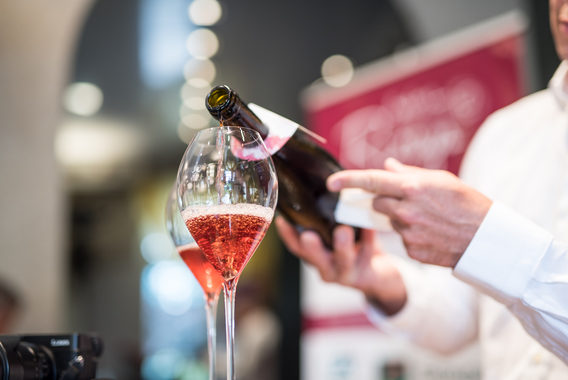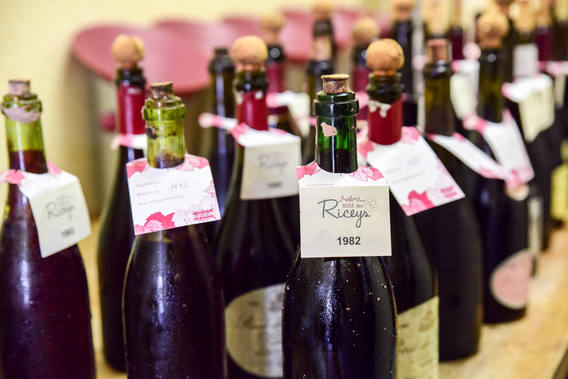 The Rosé des Riceys is obtained by "voluntarily blocking the taste", the famous taste of Riceys, the pride of the native winemaker, who feels it coming on the palate during the maceration phase. The taste is quickly locked in by interrupting the maceration process immediately.
The result is an extremely fine and delicate winewith an exquisite taste that lingers on the palate. The bouquet is full of aromas of red fruit, dried fruit and spices. The geographical location of the vineyard and the application of draconian regulations (one of the strictest in the world) do not allow the winegrowers to produce it every year. Fortunately, a dozen winegrowers are attached to this picturesque appellation, whose production in the best years rarely exceeds 50,000 bottles for the whole appellation.
"Alcohol abuse is dangerous for your health. Drink in moderation".
Discover the producers of Rosé des Riceys