Villenauxe la Grande
This city in the Aube, nestled in the shadow of the Brie plateau and the Traconne forest, features three treasures: the church's stained glass windows created by David Tremlett and the Simon Marqworkshop, inaugurated in 2005, the Champagne vines and the clay quarries.
Villenauxe was one of the most important clay basins in France, quarried by the "gueules grises" and renowned for its earthenware. As early as the 19th century, its factory produced high quality porcelain and ceramics. A tradition that is perpetuated by a renowned craft.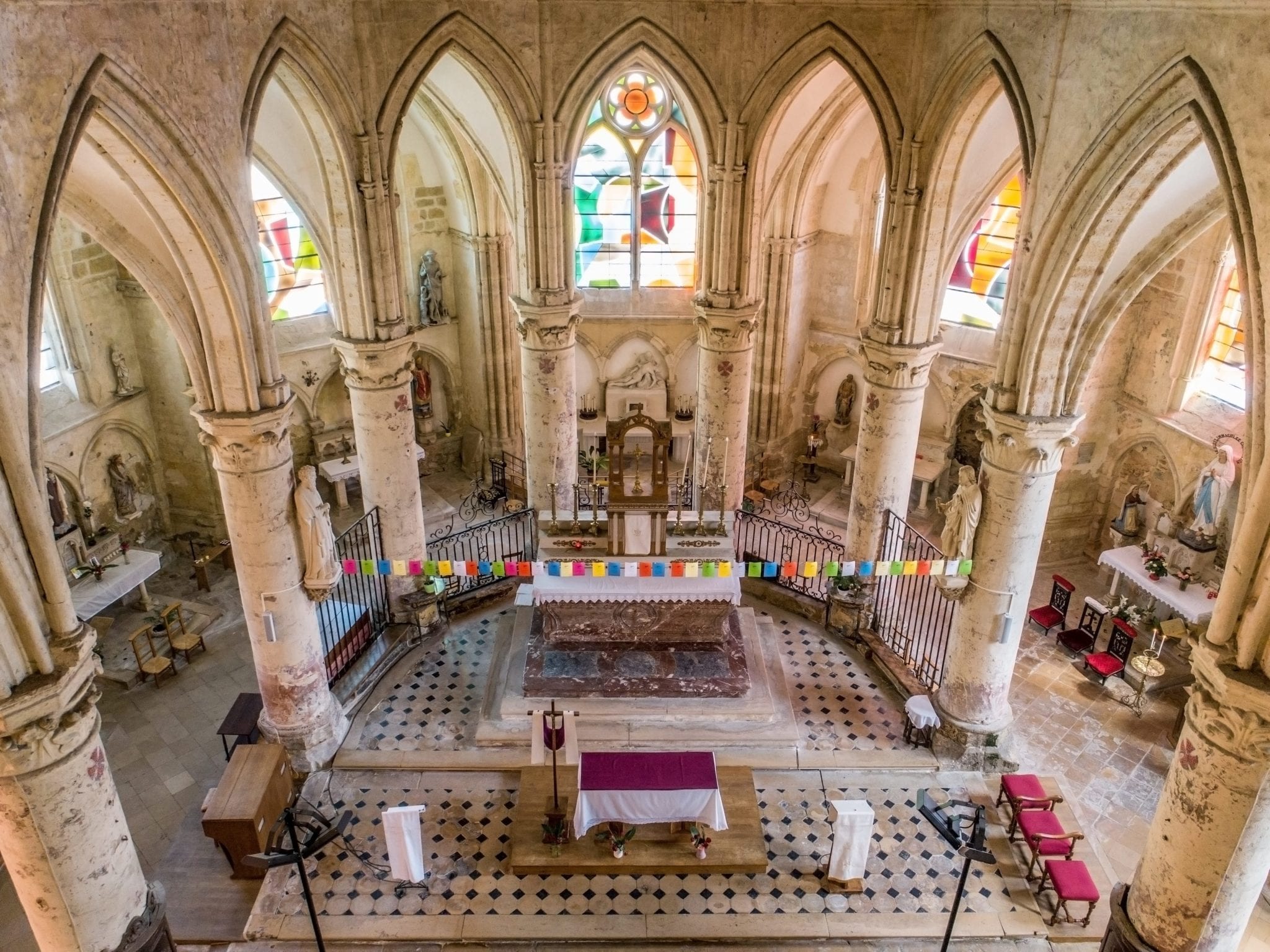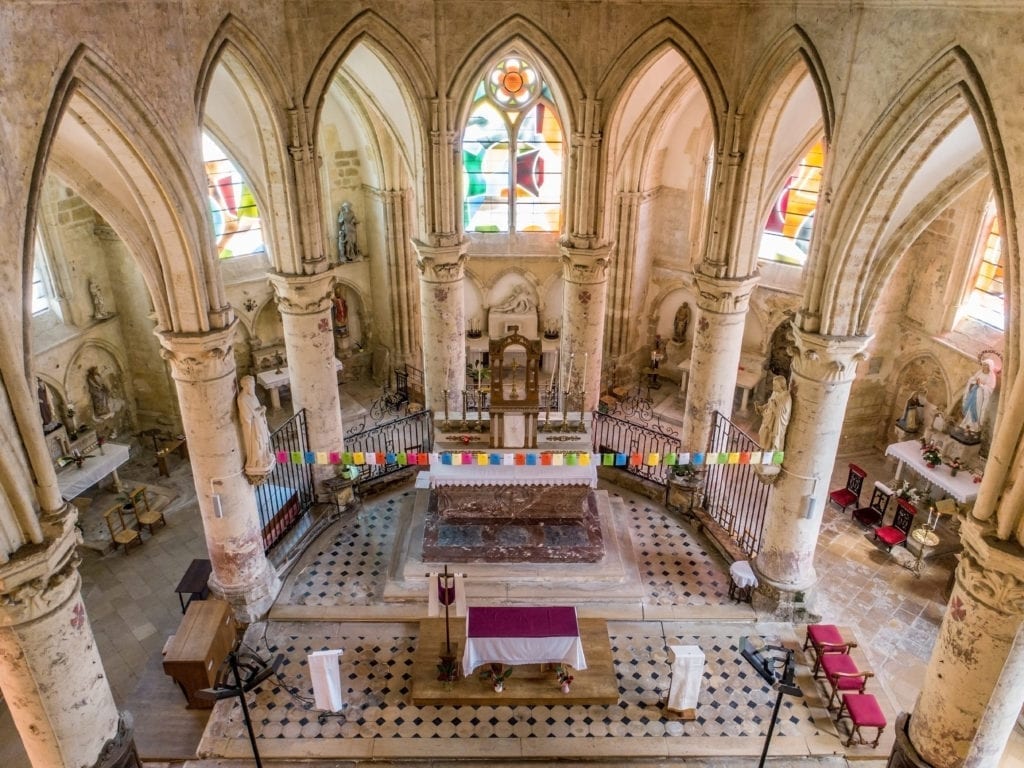 The stained glass windows of the Church of Villenauxe la Grande
In 2005, Villenauxe-la-Grande celebrated an exceptional cultural event: David Tremlett, a British artist of international reputation, in partnership with the Simon Marq workshop, a Master stained-glass artist in Reims, of created all 24 bays of the Saint-Pierre et Saint Paul church, a surface area of approximately 200 m². This represents the most important achievement in the field of stained glass over the last 20 years.
An explosion of colours that varies from one minute to the next as the outside light changes, thereby revealing the abstract nature of the work.
Extremely proud of this treasure, the commune of Villenauxe la Grande organises guided tours of the church and its stained glass windows.